🥳🥳🥳 Congratulations to the Braxton County teacher of the year Allie Suesli from Braxton County High School and Braxton County Service Person of the year Kay Holcomb a cook at Davis Elementary. Thank you for your dedication to our school system and our students! 🥳🥳🥳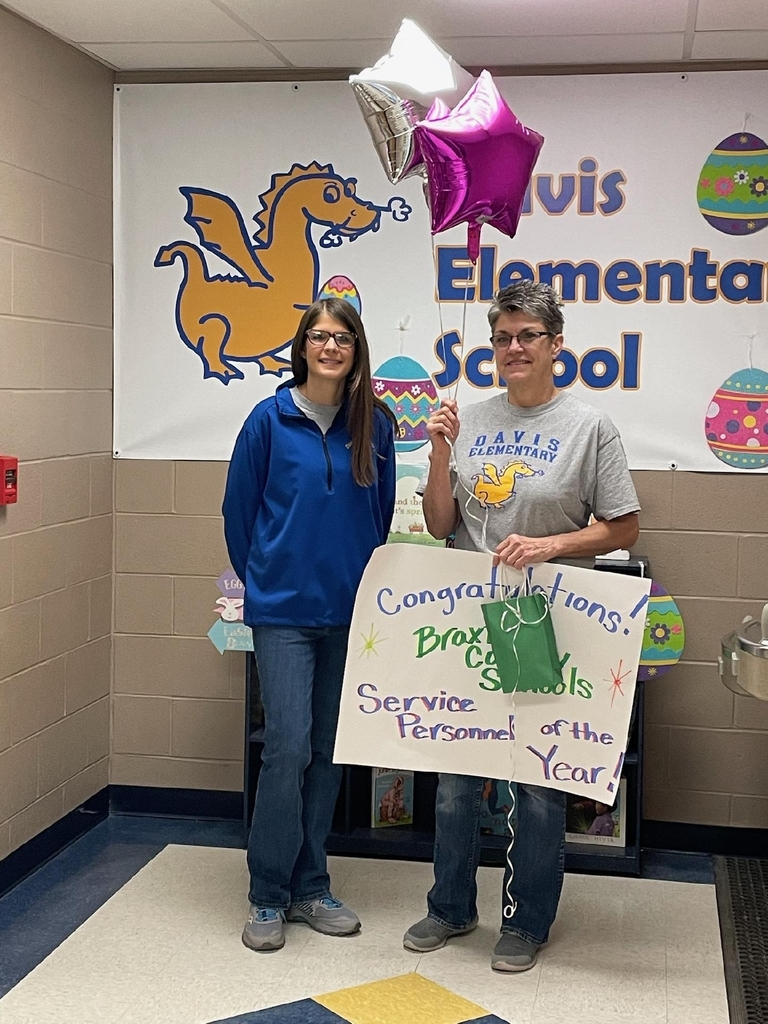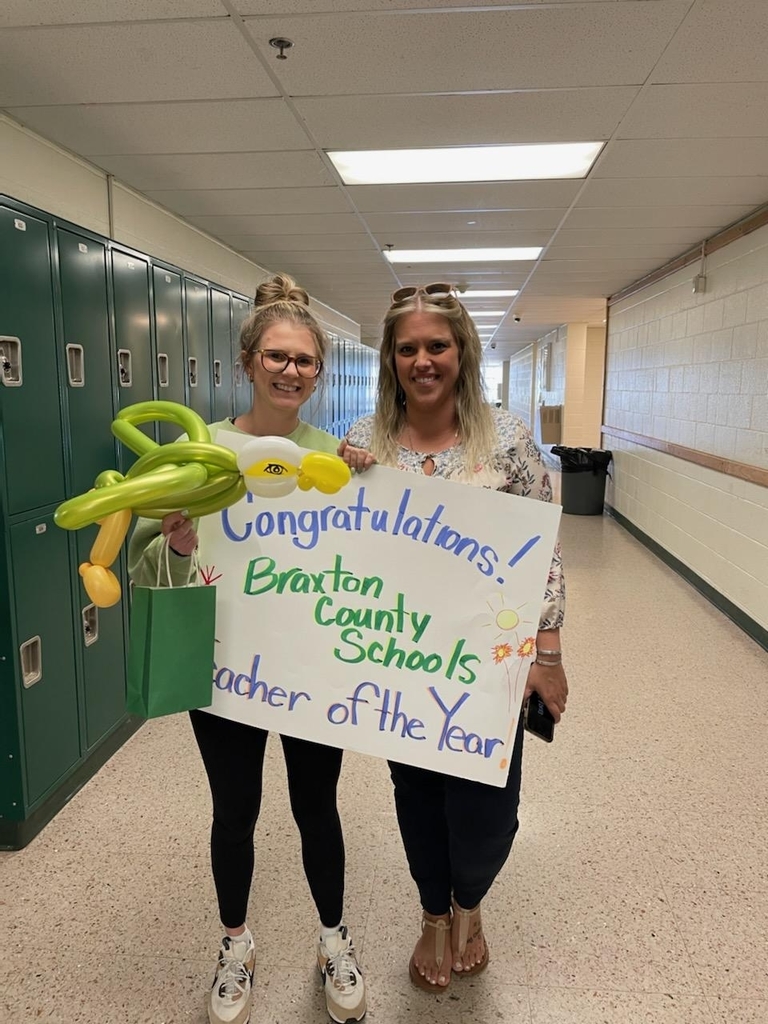 Just a reminder that there is no school Nov. 8th due to election day.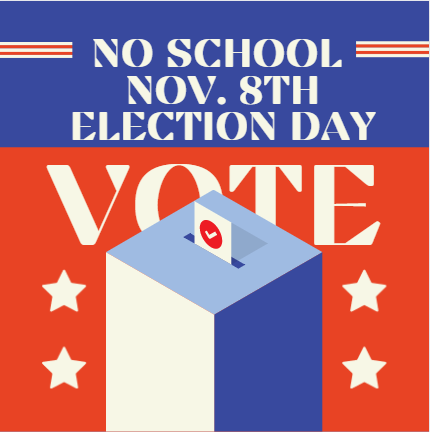 Join SES PTO for Zumba on Thursday evenings at 5:30pm from Oct. 6th through Nov. 17th (no class 10/27/22). You may pay $10 per week or $42 for all classes.

Join us for the Halloween Dance! It is for all grades PreK - 5th and on October 27th from 5:30pm - 7:30pm. There is no cost to attend, but refreshments and photos will be sold. Costumes are encouraged but we ask no masks or weapons.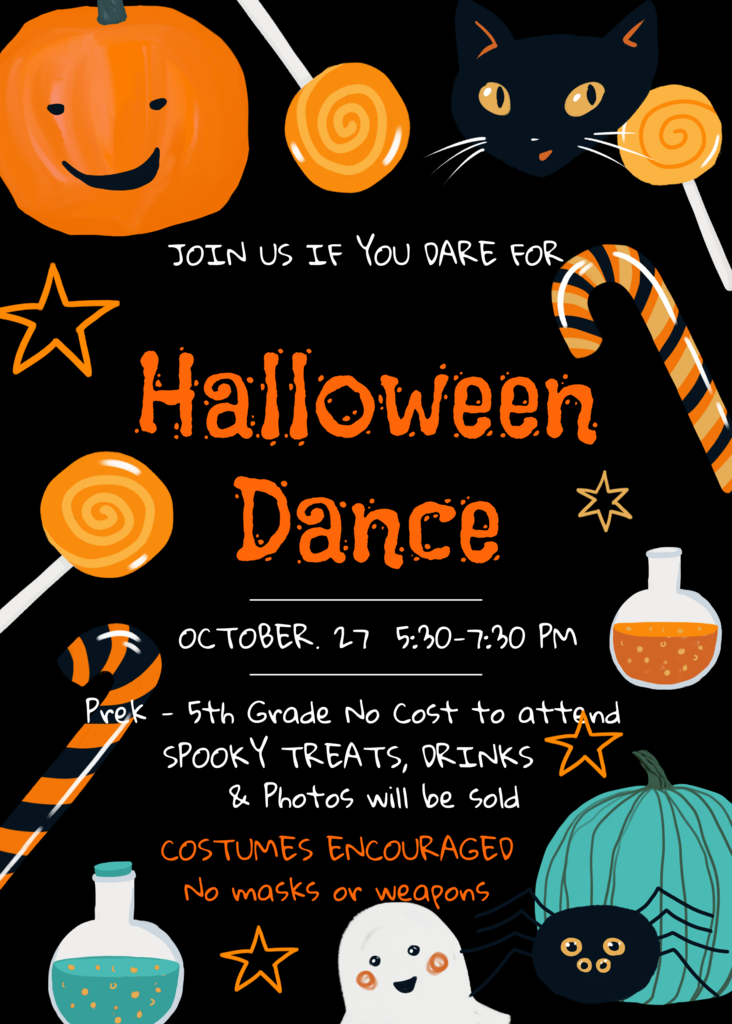 Dear Parents and Community Members: To slow the transmission of COVID, Frametown Elementary will be on remote learning for the remainder of the week. The health and safety of our students and staff are our first priority.

This message is a reminder that January 7, 2022 is a two hour early release for students to allow for staff professional learning. Families please be sure to have a parent or documented guardian at the bus stop for all students in third grade and under. Have a great evening!

Attention Families and Community Members of Braxton County Schools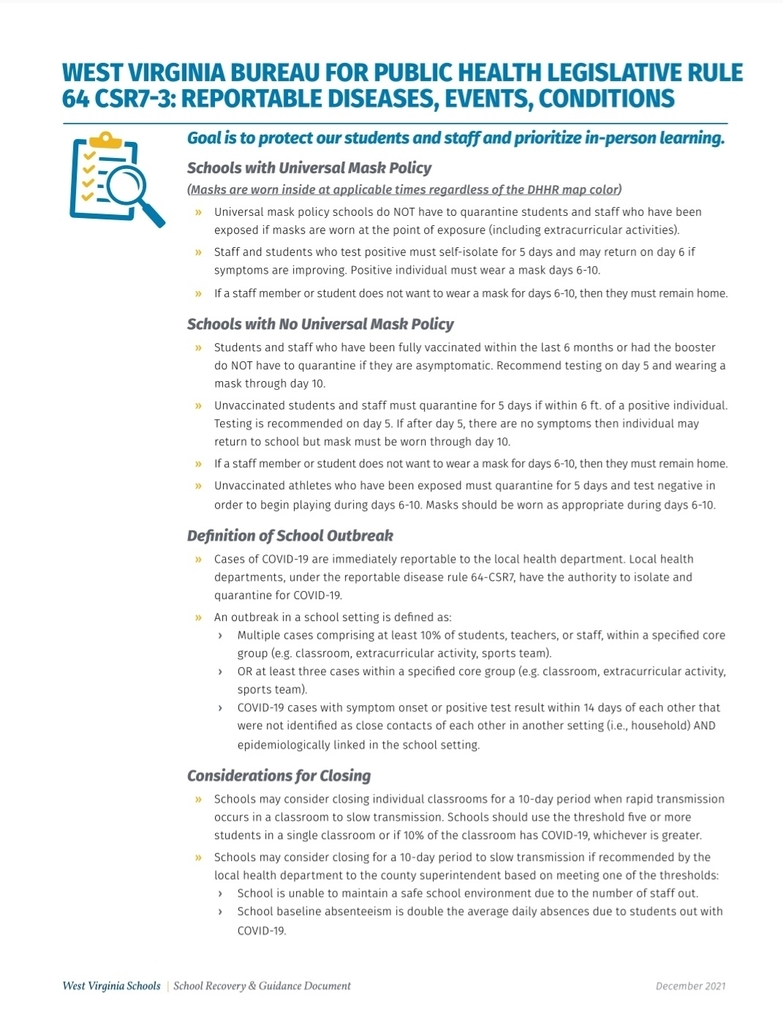 Good Morning, In partnership with the WVDE and Maverick Health, BCS is excited to be offering free Covid testing at Braxton County High School on 12/30/21 from 7:30am-1:30pm.  The clinic will be a drive-thru clinic.  Students and staff are priority for testing, but family members and community members are also able to test free. The test is a saliva sample PCR test with an estimated 24-hour turnaround time. Hopefully, the testing will allow an opportunity to identify cases prior to return on 1/3/22.  Please see link below:
https://labpass.com/en/registration?access_code=WVBraxtonCounty

COVID Testing Information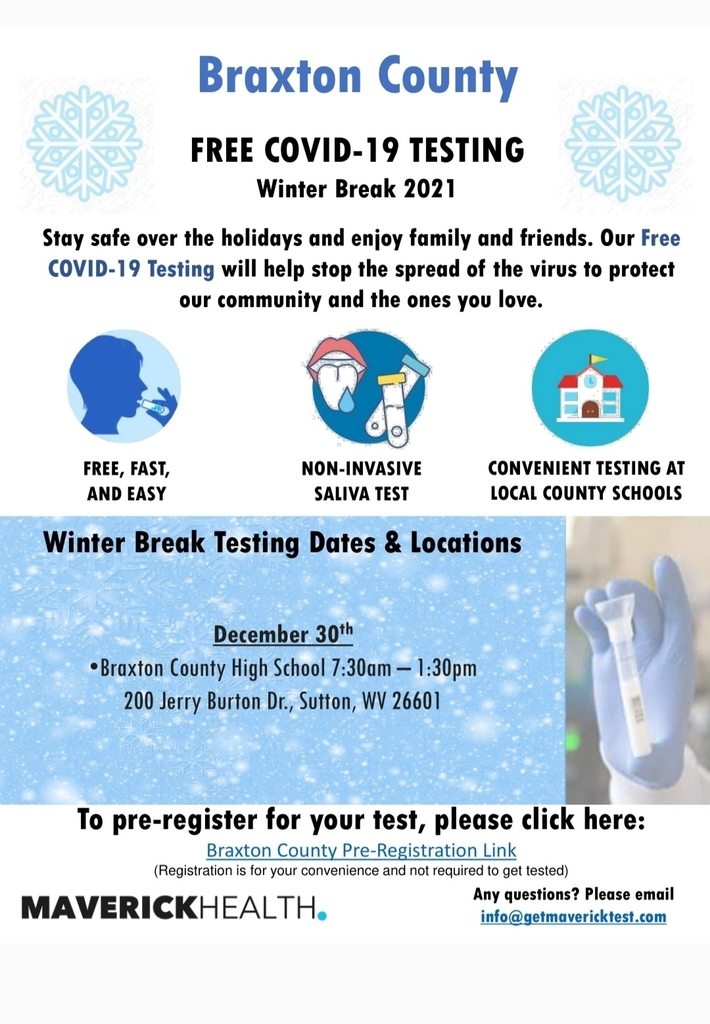 To the students, parents and families of BCS, Early this morning, I received a potential threat and made an immediate decision to close schools. I apologize for any inconvenience this may have caused. The safety, health and well-being of our students and staff is priority. I would like to especially thank state and local law enforcement for their speedy assistance and response. Thank you, Superintendent Hypes

Attention Parents & School Families, Braxton County Schools is on remote learning, today 12.17.2021. Again, all schools in Braxton County are on remote learning as a precautionary measure.

Catch up with the latest student stories, events, and news updates. It's everything Braxton County Schools, in your pocket. If you haven't already, download the app on Android:
https://bit.ly/3E0TTCW
or iPhone:
https://apple.co/3nq4Mrs
.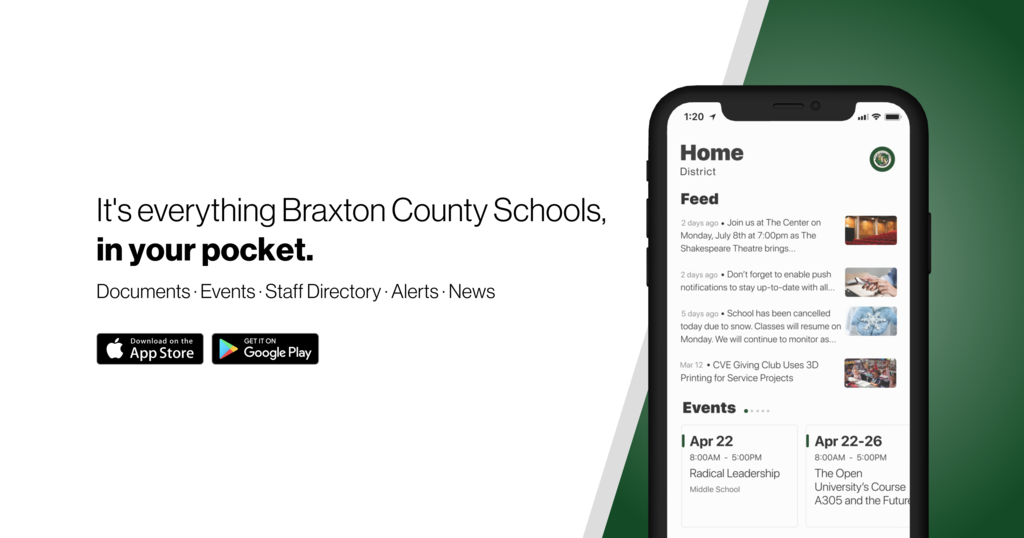 December 2021 Dear Parent(s)/Guardian(s): In spring 2021, your student took the WVGSA or SAT School Day, which measures academic progress for students and schools in West Virginia. Earlier this year you received a printed copy of your student's individual student score report for the WVGSA or SAT School Day, which contained information regarding your student's performance in the tested areas. To further assist parents/guardians in understanding your student's performance on the WVGSA or SAT School Day, in addition to the printed report you received, the West Virginia Department of Education (WVDE) is providing an individual video score report for your student as part of a statewide pilot program. A link to your student's individual video score report will be sent to your student's K12 student email address. Please work with your student to access the link in the email. Once you click on the link, you will be taken to a site where you will need to enter your student's date of birth to access the video report. In addition to the report, you will have access to resources related to the WVGSA or SAT. After viewing the video report, we encourage you to talk with your child's teacher to discuss your child's academic progress. Additionally, the WVDE requests that you complete a short survey to provide your feedback about the video score report, so improvements can be made for future reports. To access the survey, please click here, or enter this address in a web browser:
https://forms.office.com/r/5uJPGAXEvL
. If you have any questions, please contact me at (304) 765-7101, extension 732. Sincerely, Linda Sears Director of Teaching and Learning


Last night at the Braxton County Board of Education meeting, the board approved four PLC days for teachers. These four PLC dates will have a 2-hour early release time for students. The dates are 12.03.21, 01.07.2022, 02.04.2022 & 03.04.2022. Parents please mark your calendar.



Today (Tuesday, April 27) is the final day to register for the SES Family Online Math Night. If they need more information please call the school @ 304-765-5202.